Back
Low-Rise, Sea Foam Blue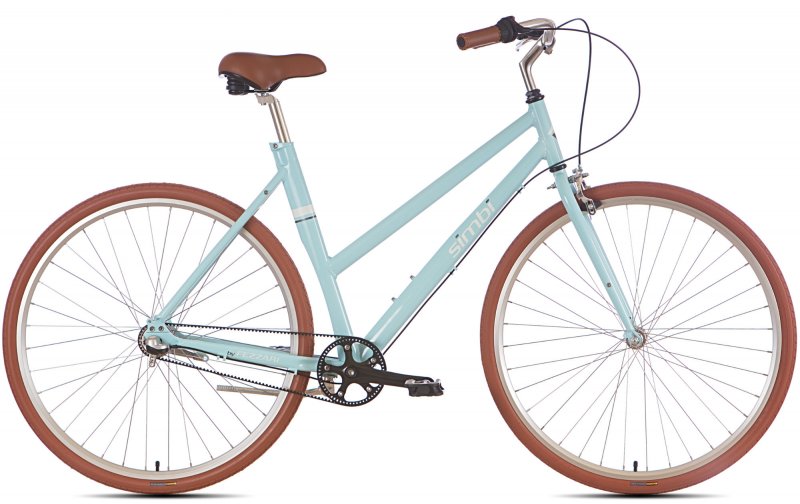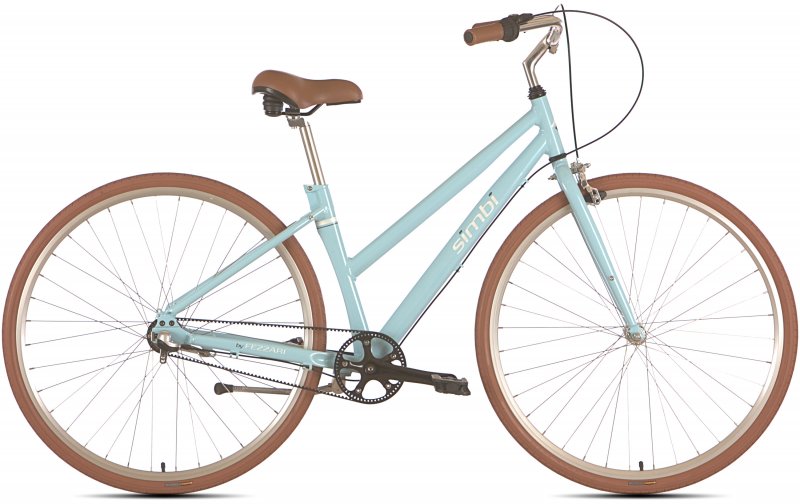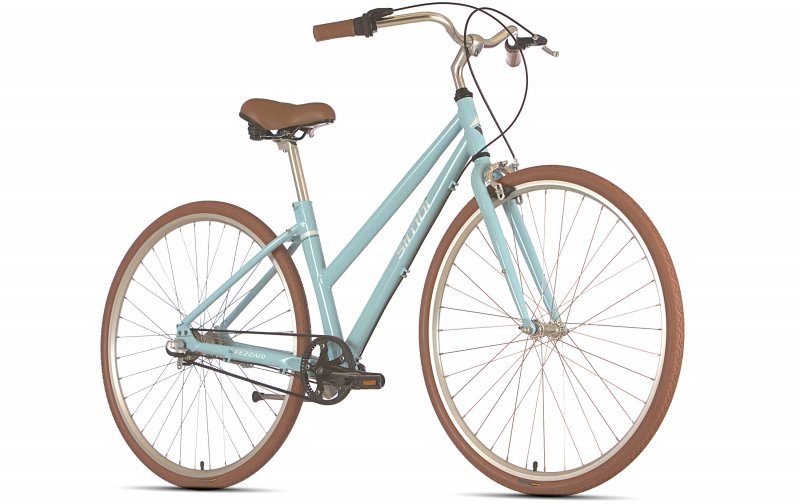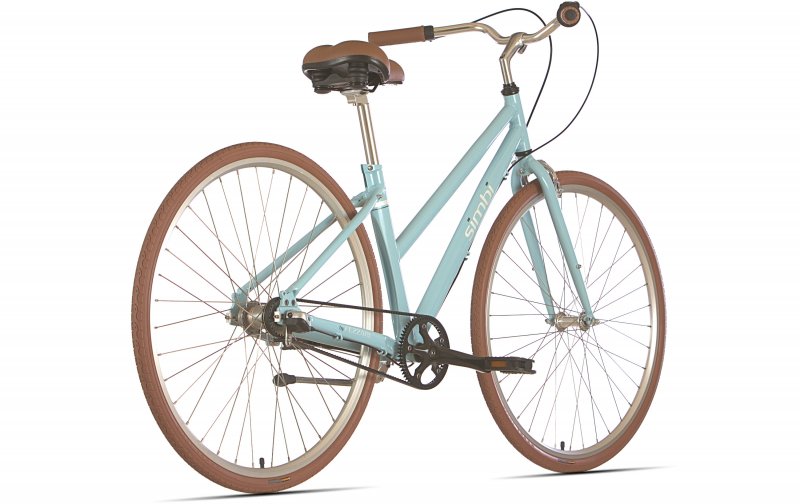 The Low-Rise Sea Foam Blue is the same bike as the Low-Rise White Rose Pearl, other than color. It's the perfect bike for commuting, going to school, riding around the neighborhood, or taking it just about anywhere else. The Low-Rise has a lower top tube (the tube running from the handlebars to the seat) making it easier to step through the bike. It also features a smaller frame than the High-Rise.
Both the High-Rise and Low-Rise Simbi bicycles feature:
Advanced Shimano 3-speed internal shifting. Just twist the grip and it will shift. You don't even have to be pedaling to shift. Also, the gears are all internal, so there's reduced maintenance and a clean look.
Synthetic leather Comfort Plus+ saddle with coil springs. The synthetic leather feels and lasts like leather, but repels water better, is lighter, and is more environmentally conscious.
Synthetic leather grips. They're cushiony and easy to grip.
Easy adjust handlebars that you can raise and lower several inches for your comfort.
Simple Braking. An updated coaster brake (like you had as a kid) and a hand brake, so you've got two ways to stop in a pinch.
Lightweight. The complete bike weighs about 24 lbs (10-15 lbs lighter than a typical cruiser bike).
Rust-Free Aluminum Frame. Hydroformed aluminum tubing with a cool aero seat tube. It's light, durable, and strong.
Belt-Drive System. No greasy chain, no noise, no hassle, low maintenance and the belt lasts up to 5 times longer than a chain.
Non-Slip Pedals. The pedals are light, broad, and comfortable. They'll grip onto work shoes or flip-flops.
Puncture Resistant Tires. The last thing you need to worry about is a flat.
Theft Resistant Bolts. No quick release bolts on your wheels and seat deter theft when your Simbi is parked.