simbitech
Simbi is about keeping things simple, so we don't want to get too techy, but in spite of its simpleness, there is a lot of tech, quality, and detail that goes into designing and building each Simbi. Anyone can build a cheap bike. We didn't want to build a cheap bike. We set out to build a high-quality bike with great technology at a great price.
Mountain Bike Action Magazine said: "Fezzari's out-of-the-box thinking allows riders to afford bikes they would otherwise have to mortage their house for."
We took our knowledge, experience, and creativity and put it into Simbi. Our objectives for Simbi were to create a bike that would address a lot of the reasons the average person may not get on a bike:
Low maintenance
Light weight
Comfortable
Easy to pedal
Durable
Quiet
Clean
Low cost
We think you'll be as excited about it as we are.
Here are some of the things that make Simbi different.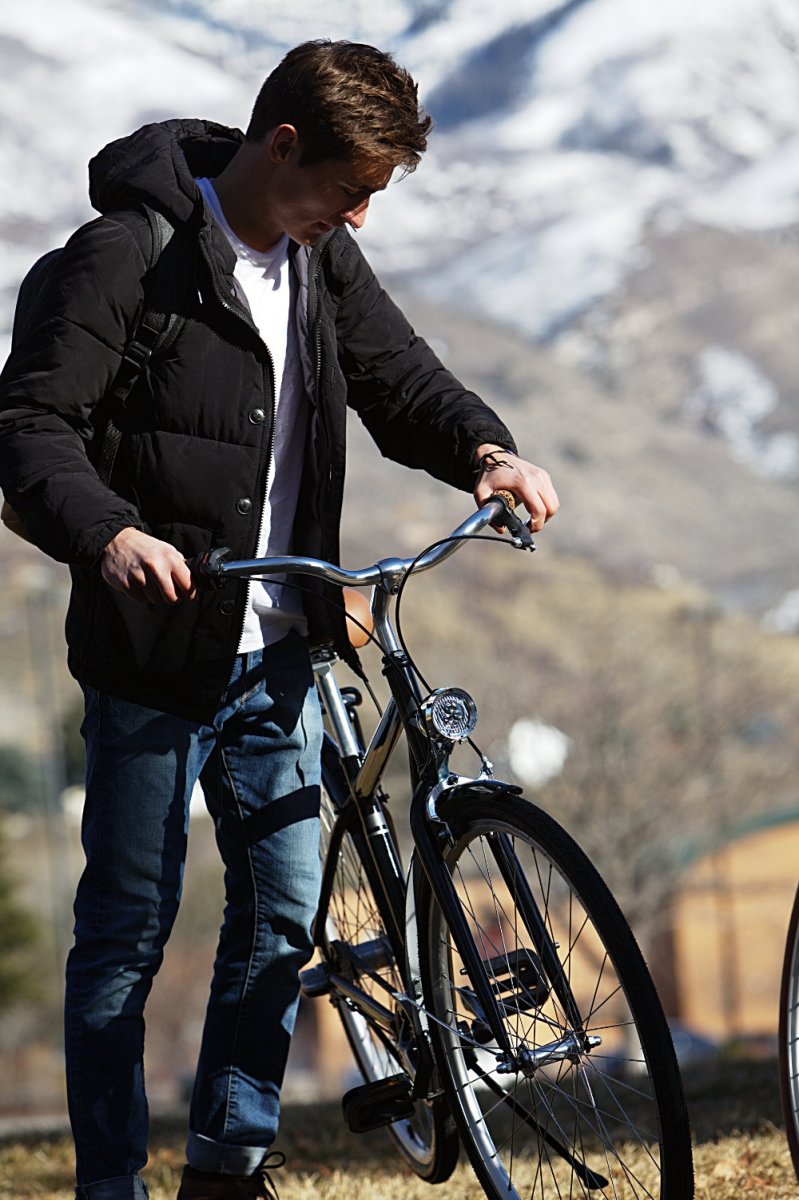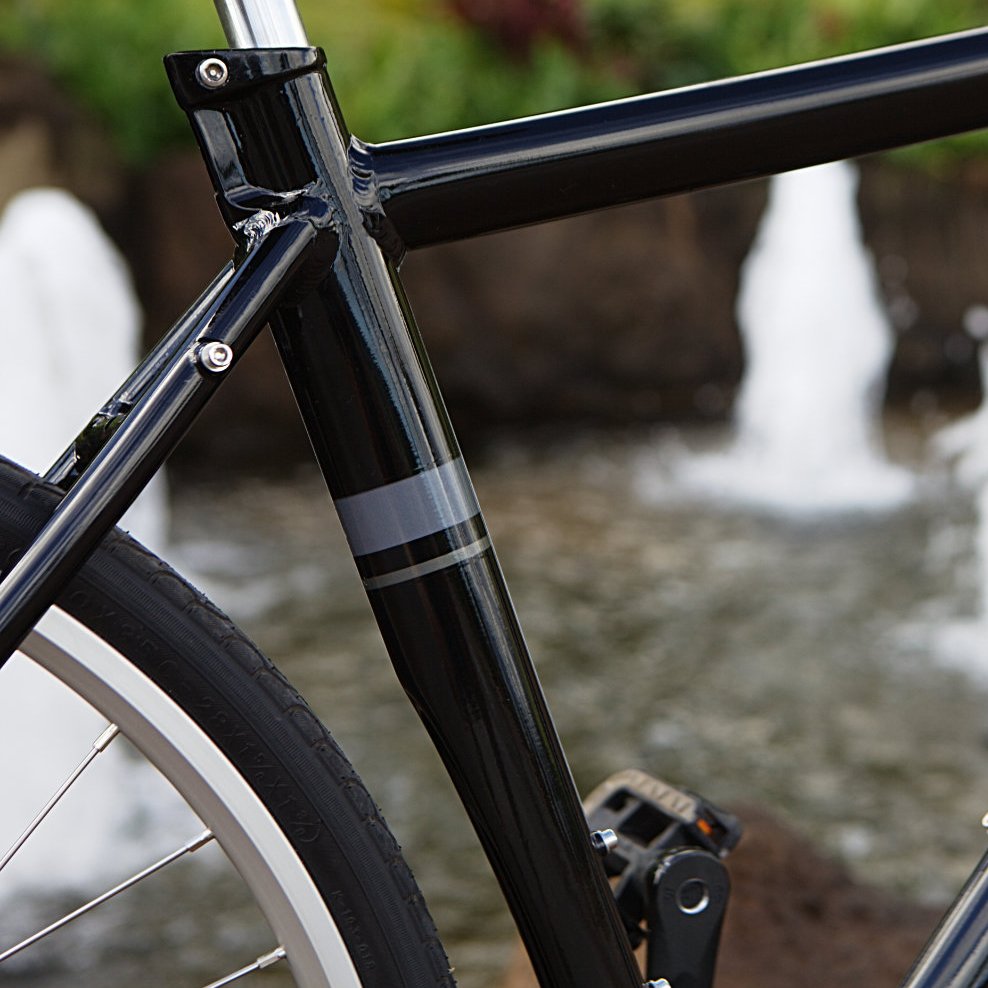 frame
Simbi frames are a work of art. It's an aluminum alloy frame, so it's rust-proof, strong, and light. They're designed with an aero seat tube to give it a modern look. It is specifically designed for a belt. The rear part of the frame is built to come apart so that you can install or remove the belt. It also includes mounting bolts to attach racks, baskets, fenders – imagine the possibilities.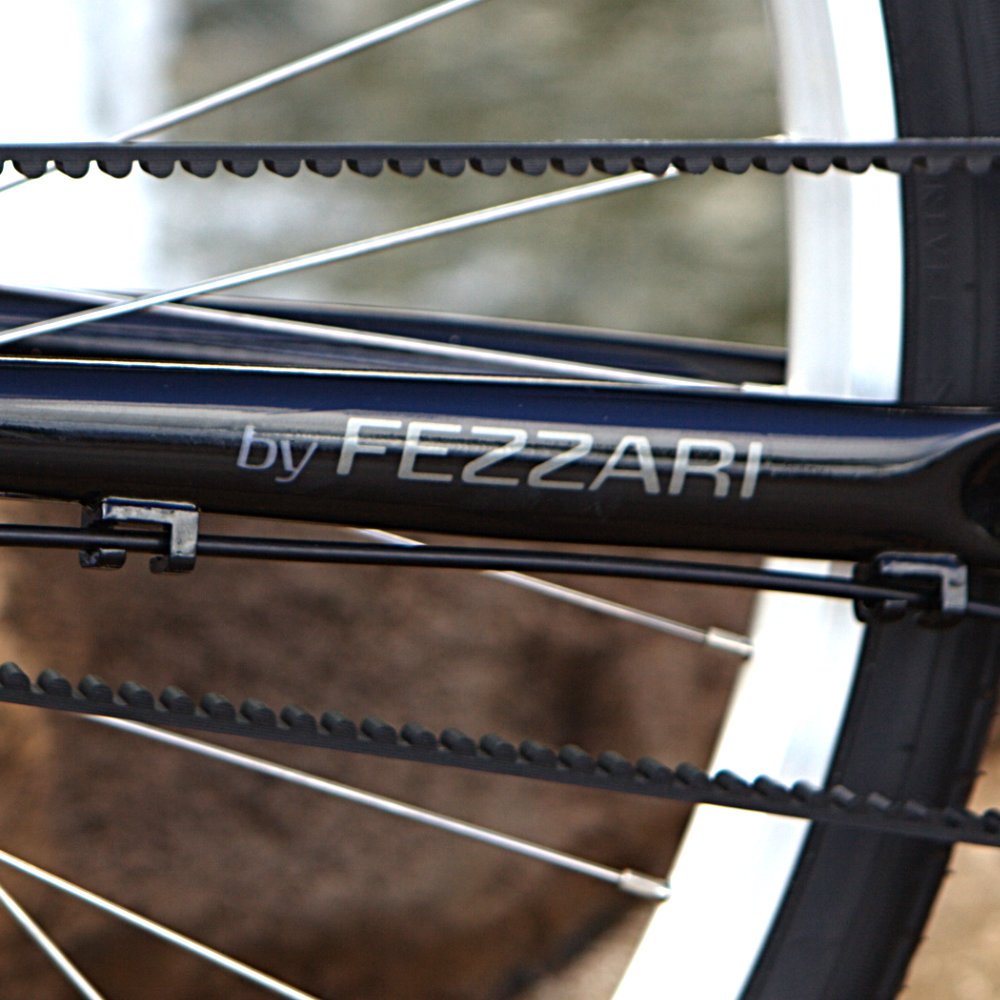 kevlar lined belt
Rather than plastic or basic rubber belts that others may use, our belts are Kevlar lined and last up to 5 times as long as a chain. That's a lot of miles. We even put a wear indicator on the belt when you start to get to the end of its life it indicates it by changing color. Also, there's no maintenance on it, and it's so quiet you don't even hear it.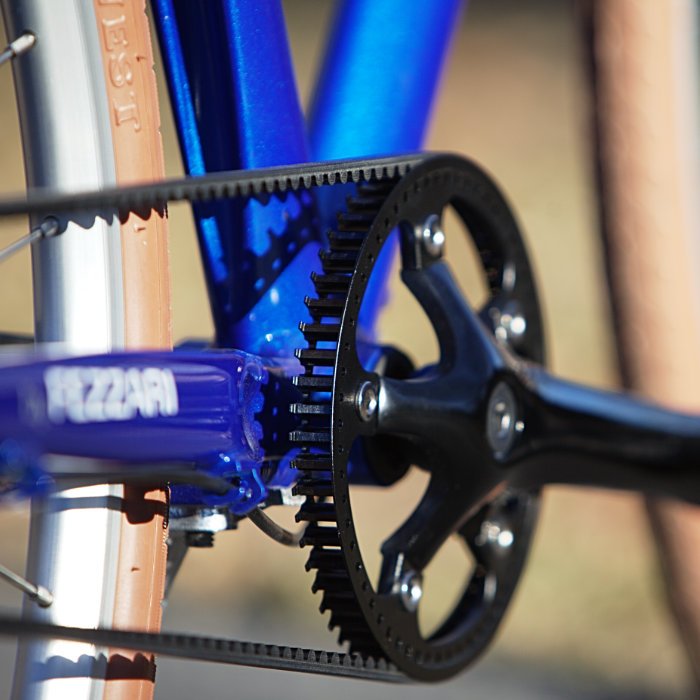 CNC aluminum chain ring
Where some may use plastic or PVC, we use a CNC aluminum chainring. That means it will wear much longer, is lighter, and is precision made to match the teeth of the belt.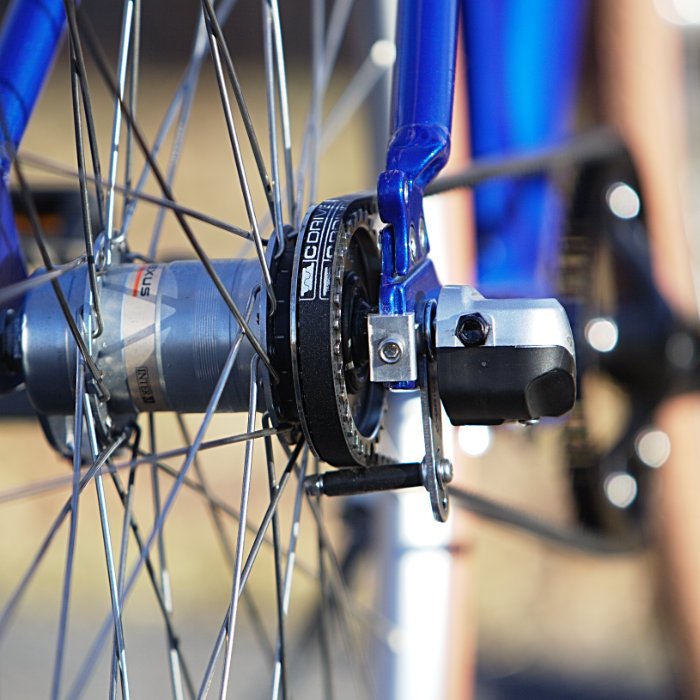 steel rear gear
Rather than use a plastic gear, this small rear gear gets maximum power and durability with a steel tooth gear.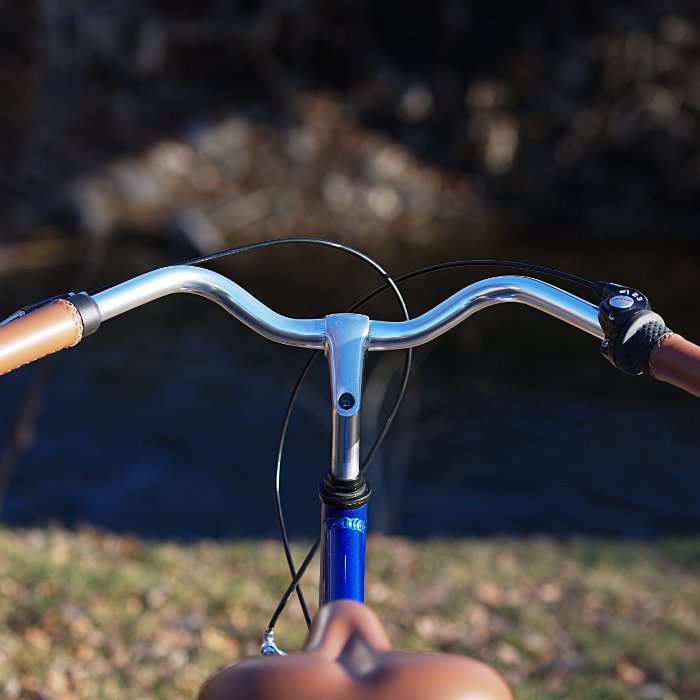 swept-back aluminum alloy handlebars
They're light, and set up for the perfect riding position – not too straight and not too narrow – just right. It gives you better control if you need to stand up and pedal quickly, but you also can sit back with a relaxed hold when you pedal. Try raising your arms up in front of you. Notice how your hands are angled and slightly bent? We designed the bars to be a natural extension of your arms.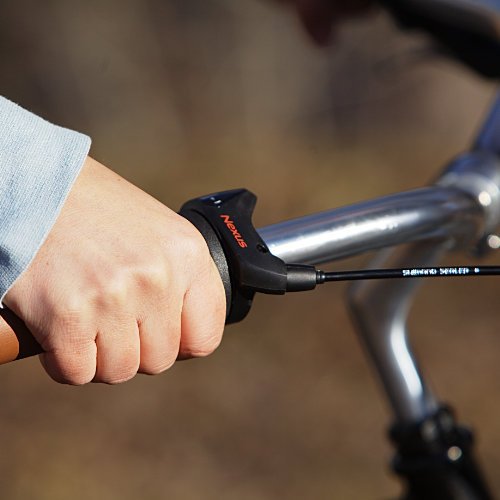 shimano nexus twist grip shifter
Built to shift between gears easily, and unlike an ordinary bike, there's no need to be pedaling when you shift.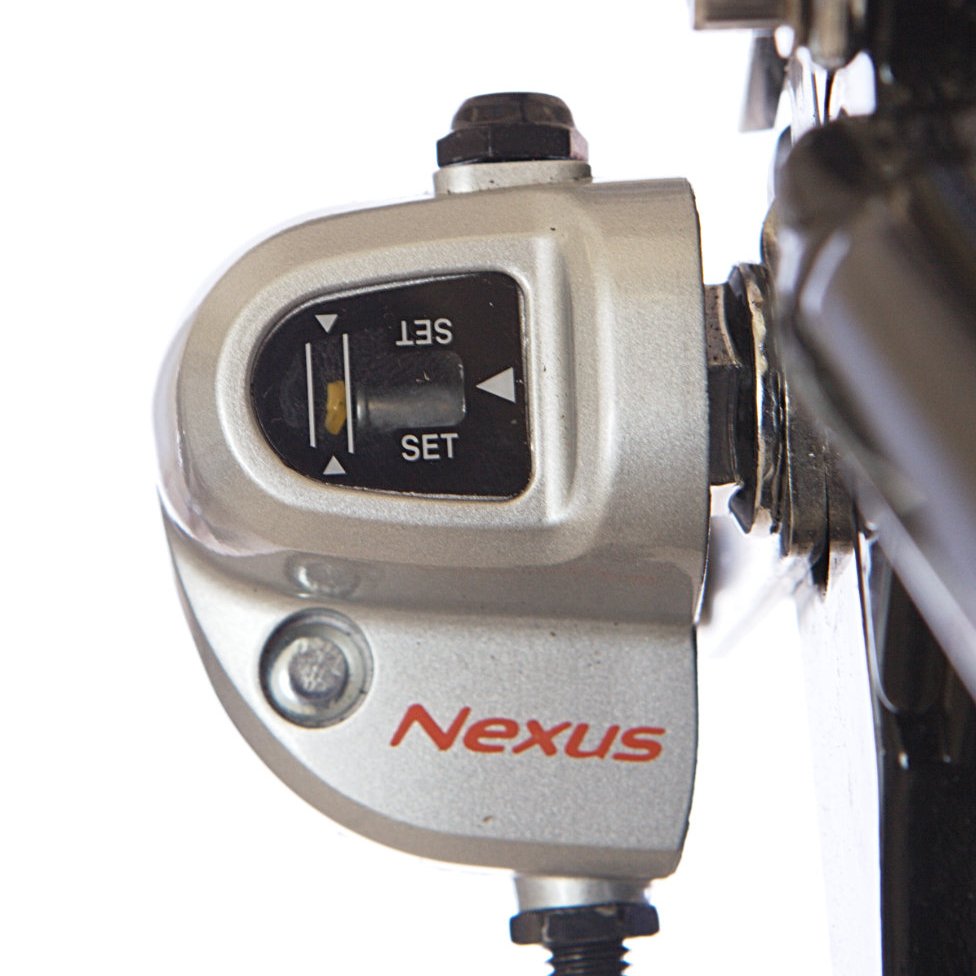 shimano nexus internal hub
The 3-speed system is setup for ease of use and low maintenance. All the gears are inside so it reduces the maintenance and cleaning required.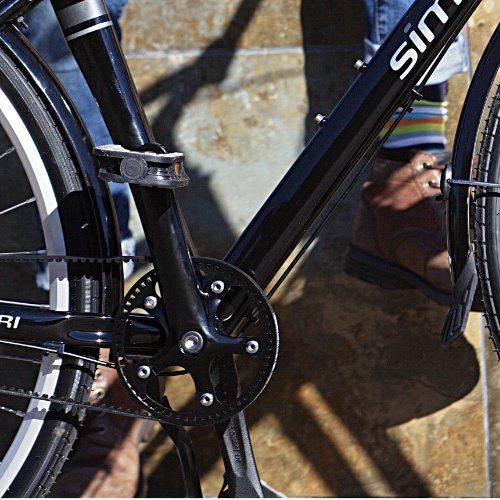 aluminum alloy crank arms
Found on more expensive bikes, these crank arms are lighter, stronger, and more durable.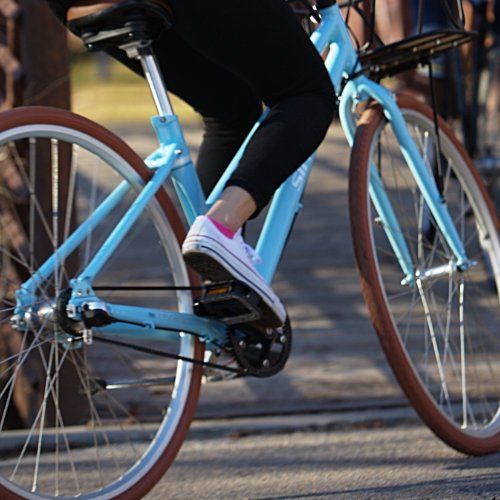 coaster brake
The Shimano drivetrain comes with a coaster brake, so it's easy to brake even while you're carrying, say, a surfboard.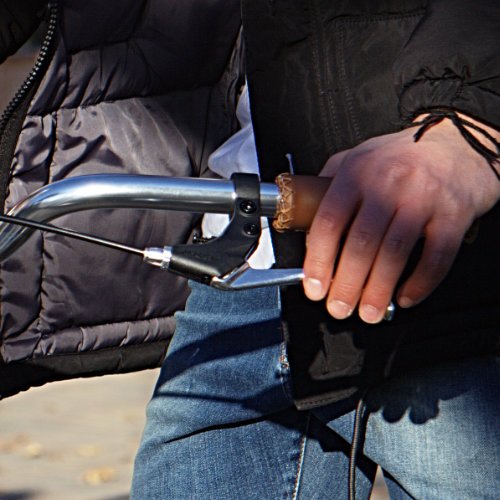 hand brake
Just to make sure your covered, they also include a hand brake. That way you have redundancy in braking.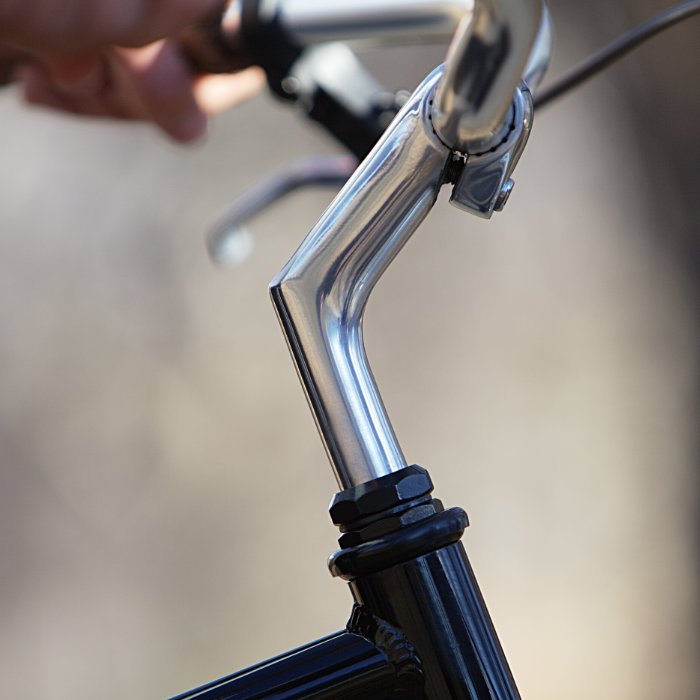 adjustable aluminum alloy stem
The stem is easily adjustable up and down several inches by one bolt to make sure you get the most comfortable position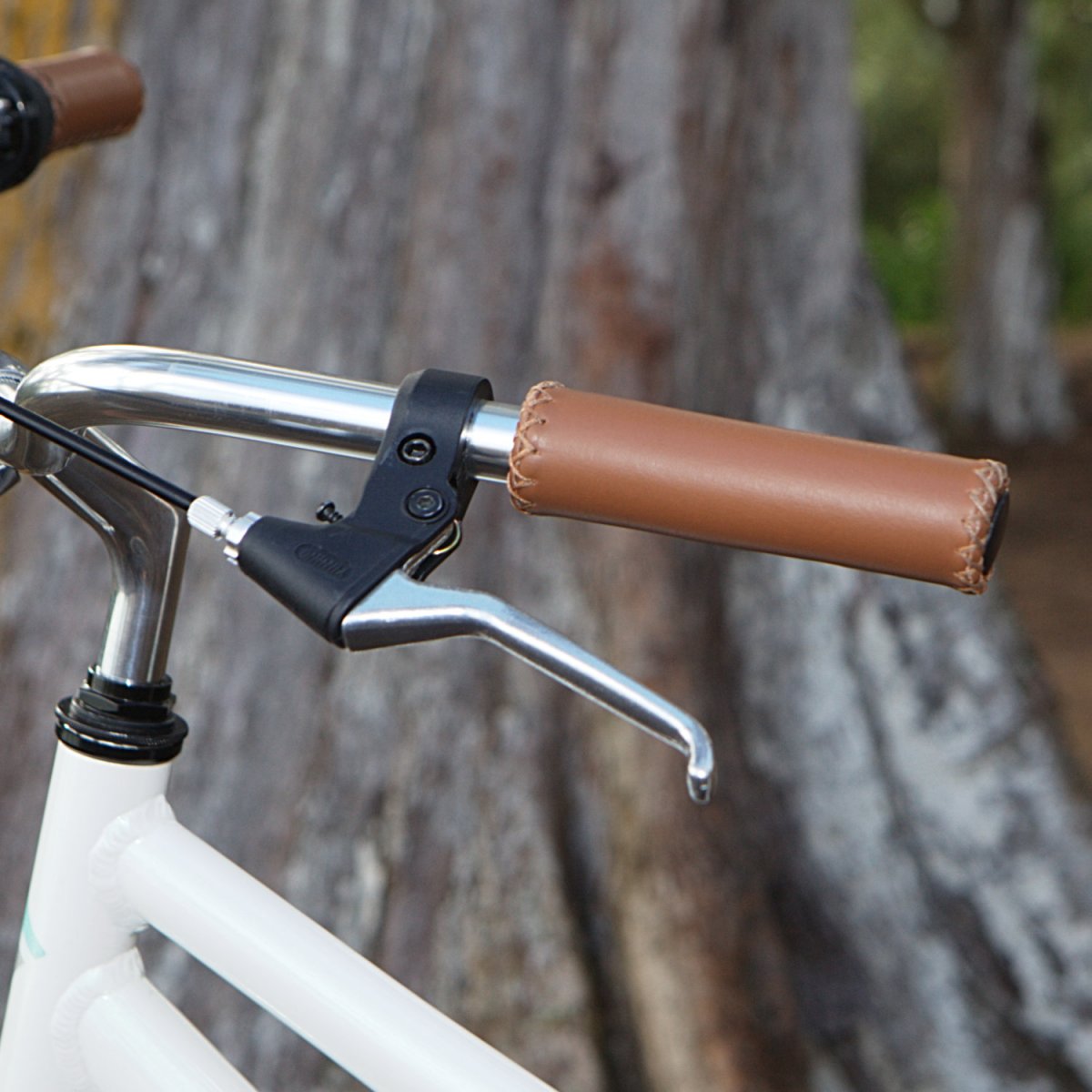 synthetic leather grips
The ecofriendly grips are made to last and have cushion built in to reduce hand fatigue.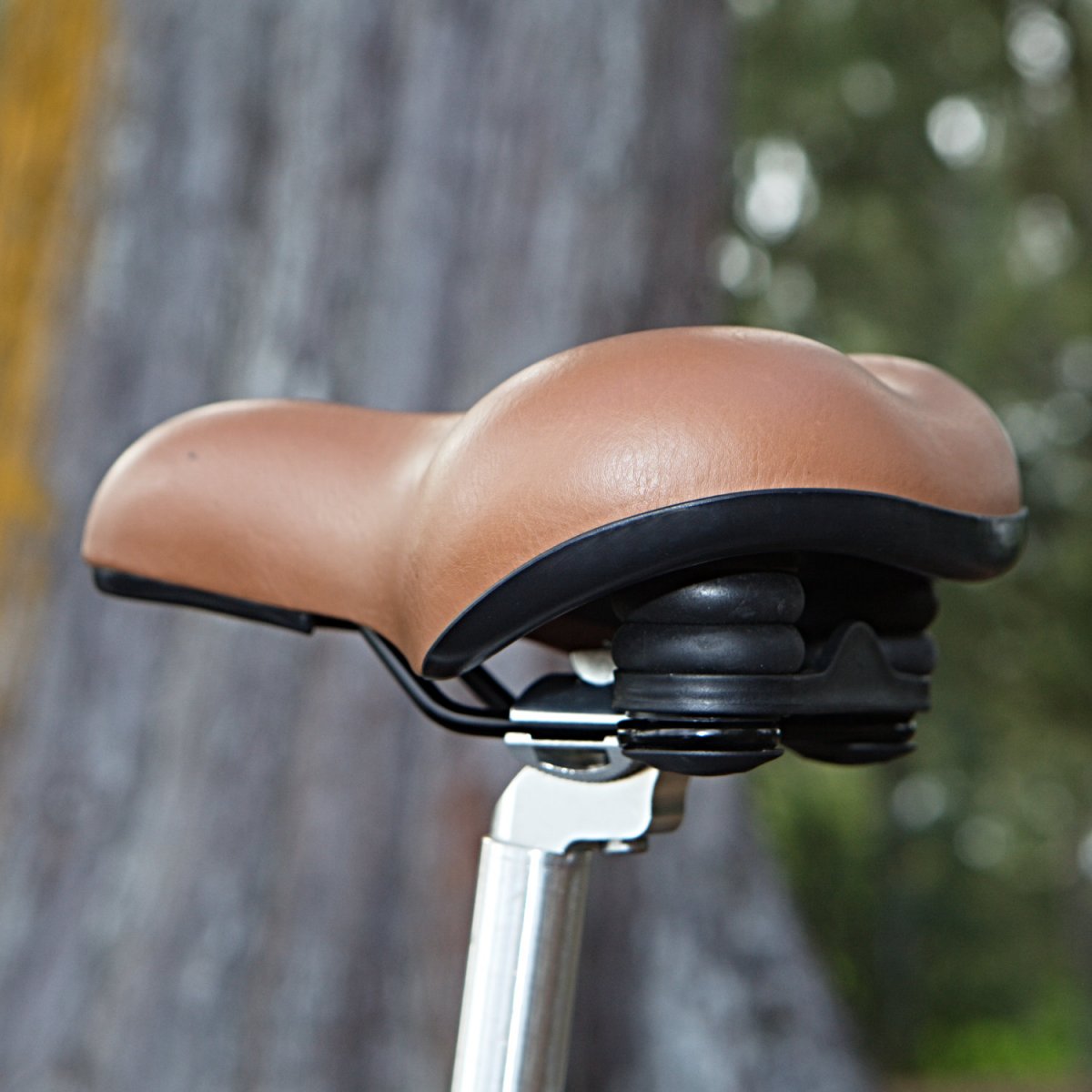 synthetic leather coil saddle
Completely comfortable and durable. It resists moisture and is wide enough and soft enough that you'll want to keep pedaling.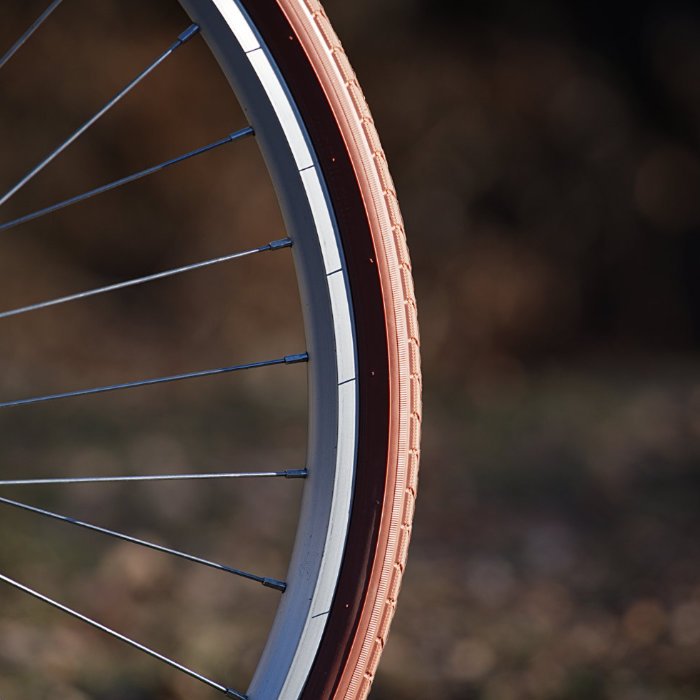 puncture resistant tires
The last thing you want is a flat. So we added a puncture resistant tire setup to the bike to reduce the chance of flats.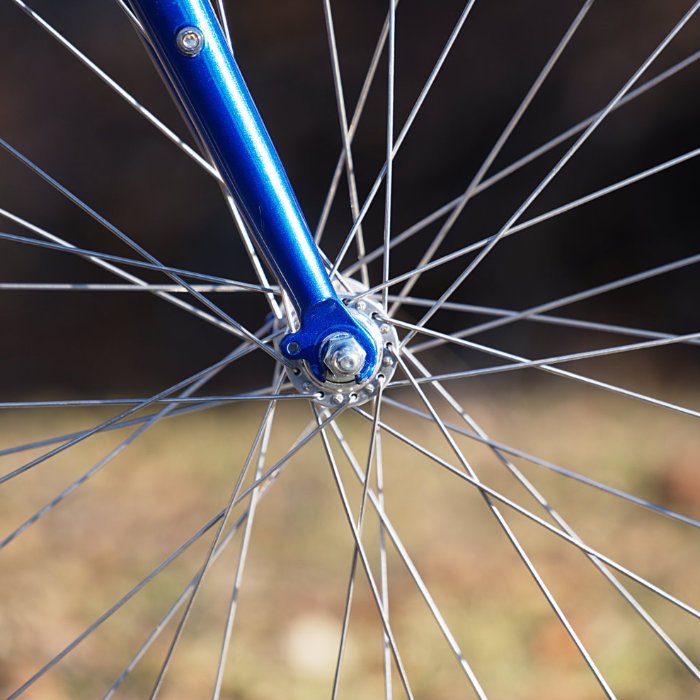 theft resistant bolts
Whether it's your wheels or seat, if you park your bike somewhere, you'd like them to be there when you get back. To reduce the chance of theft, all bolts require a wrench to loosen them. There are no quick releases.